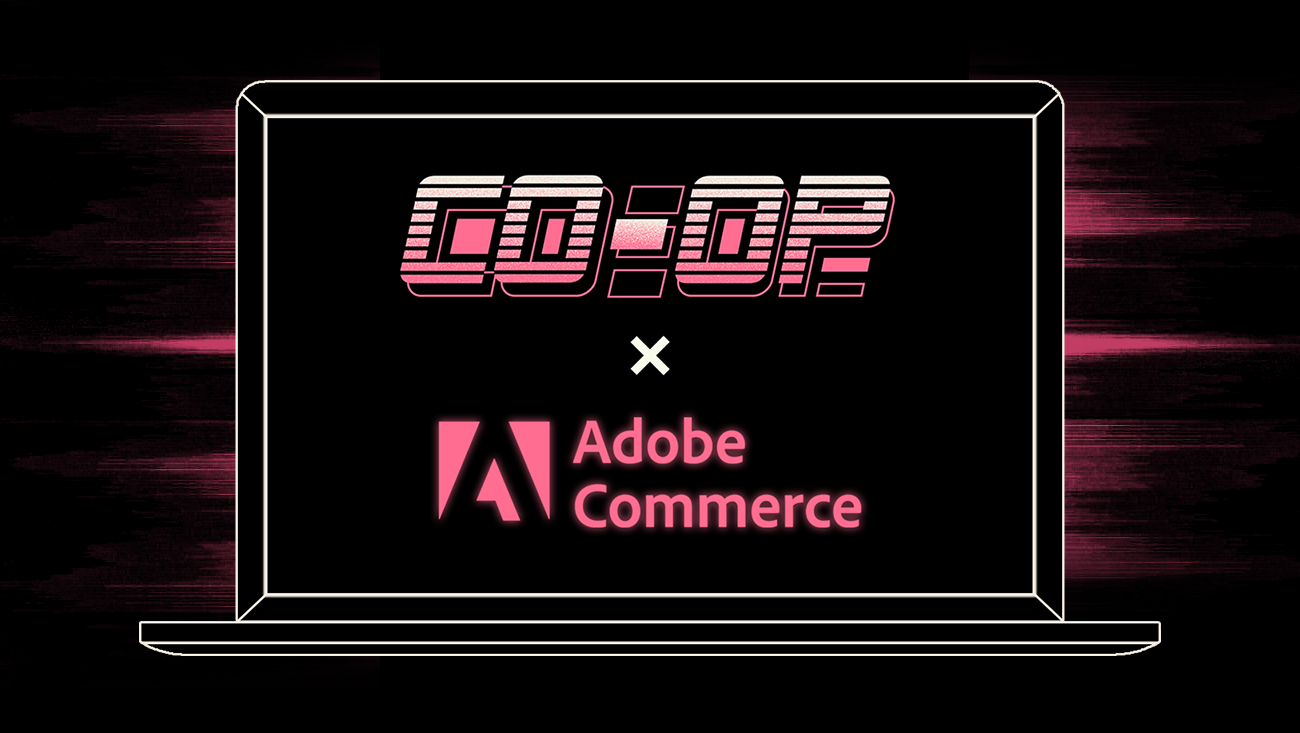 Adobe Commerce
Are you searching for the best enterprise e-commerce solution?
Adobe Commerce is a powerful platform with a flexible and scalable foundation that is geared for evolution and customization. Adobe Commerce stands out from the rest because of its built-in page builder, strong B2B features, and corporate reporting.
As the leading e-commerce platform worldwide, Adobe Commerce, formerly known as Magento Commerce, offers unlimited potential for growth with complete customisation capabilities.
Adobe Commerce is ranked among the best suited plattforms for enterprise e-commerce by Gartner multiple years in a row. Making Adobe truly best in class.
Personalise the experience
You can schedule sales, automate promotion & use AI to recommend products to make every customer feel their visit to the site has truly been orchestrated for them.
By recommending products and services based on past purchases and browsing history, Adobes AI engine will help increase sales, customer satisfaction and loyalty.
Scalable B2B and B2C in one platform
One powerful admin with housing your multiple routes to the market reduces security labially, training costs, and speeds up your go-to-market.
We´re registered partner with Adobe.
Talk Adobe Commerce with us
Under the belt


















PROUD MOMENT. B2B COMMERCE FOR SKEPPSHULTCYKELN
Scaleable
Unlimited possibilities for your growth.
Quickorder
Really fast order placement for customers.
Optimized for Business
Includes everything you need to manage multiple accounts, brands and partners.
Easy Integration
Magento's powerful APIs and extensions make it easy to connect to your current backend systems and processes.
Advanced Customer Segmentation
For better customer experience.
Adobe Sensei Al Based Product Recommendations
Give the customers better product recommendation.
Adobe Sensei Live Search (Al Based Search)
Give the customers better product recommendation.

Visual Merchandiser
Helps you improve the sales.
Business Intelligence
Collect all the stats you need to make the right decision. 

Hosting & Support included
With the licens you get 24/7 support and suitable hosting/servers.
Pagebuilder
Super easy-to-use pagebuilder for you to create content for all devices.
Advanced Order and Inventory Management
Give customers real-time access to your full supply chain inventory while automatically optimizing delivery information and fulfillment costs.
Fast and Convenient Purchasing Options
Custom quote management tools for your sales team. Easy online ordering for your B2B buyers.
Personalized Online Ordering Experiences
Create and assign custom catalogs, price lists and promotions to specific customers and segments.
Content Staging & Preview
Plan and preview all content in advance.
AWS/AZURE Dedicated Cloud Hosting
Top notch hosting with AWS or AZURE.
CDN with Image Optimization
Faster loading for the clients with CDN and Image Optimization.
New Relic for Application monitoring
The book of wisdom for you server to gain even more uptime.
Fully Customizable
No other platform empowers you to create an online shopping experience as unique as your brand.
Future-Proof
Centrally manage all of your current and future stores and sites without having to re-platform or reinvent the wheel.
Easy Order Management
Give customers what they want, when they want it by offering a seamless cross-channel experience.
Advanced Business Intelligence
The insights you need to attract, convert and delight more customers.
Extensive Extension Marketplace
Take advantage of the largest extension marketplace to implement new payment options, connect ERP systems, integrate your CRM and so much more.
Adobe Commerce by the numbers
315.000
Global sites powered by Adobe
70
Number of the top 500 B2C e-commerce companies powered by Adobe
30%
Faster sales growth for Adobe merchants than any other platform
Leader!
Gartner names Adobe Commerce "Leader" in Magic Quadrant for Digital Commerce
Read more about Adobe
We would love to hear from you!
There's one magic button to click for you to get started.
Talk to us!
Our integrations
Our Integrations
Looking for a custom? No problem, just let us know.
What our customers says about us?
Svante Pettersson, Kevin Murphy
"A really good partner within e-commerce, warm recommendations"
Christian Amborg, Arrak Outdoor
"We have together with the Co-op team sat and worked against goals, they help us with strategies, technology and were now a more profitabel company than ever."
Gustav Dellback, Dellback.se
These guys have been an responsible partner. After hard work we have now have a digital plattform that supports our wide business model.
"Hired Dahlquist to build our new e-store to 20grader.se and with hindsight I am very happy with my choice. Dahlquist helped me all the way both through tips and by "interpreting" our wishes and then realizing them on the page!"
Kristoffer Eriksson, Sharespine
"We at Sharespine have collaborated with Dahlquist for many years.
An agency that always delivers and is very committed to our joint projects."
Enough Talk, Let's Build Something Together
Come Visit
Strömstadsvägen 48
45150 Uddevalla
Organisation Number
559106-8357

Beyond bugs and pinstriped shirts.
We're not like the other e-commerce companies, we don't believe in the traditional standards. We believe in transparency and working together like co-op, in the true spirit of James Bond Nintendo 64-bits.